Our San Leandro Plumbers Are The Best in The West!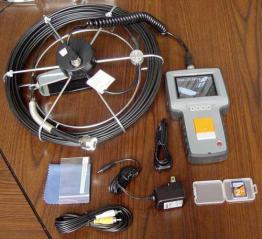 We would like to maintain our status as the best San Leandro plumbers. To do this, we now it's our jobs to make sure you are completely satisfied. This goes for both residential clients. While we spend a great deal of time in smaller businesses, this doesn't mean we don't do corporate systems, we do. We have the knowledge and personnel using the latest plumbing technology and equipment to quickly diagnose problems in any size plumbing system.

Before we begin any repair work, we explain our findings and give you several options. Once we have decided on a fix, we'll get it done quickly. After we've finished, we'll walk you through everything that was done and make sure you understand it. Our San Leandro plumbers will also set you up with several maintenance options to help you maintain a working system. Written estimates with no hidden fees.
Some Of The Services Offered By Our San Leandro Plumbers

Even though our San Leandro residential plumbing service is a cut above the rest, it isn't the only area where we shine. We also service hundreds of major businesses throughout the area. Our San Leandro plumbers do everything from custom piping for new construction to retrofits businesses. If you are looking to test out a new plumbing service, let our satisfaction guarantee get us in the door. Our superior service and courteous and professional techs will show you the best service and workmanship in the area.
Water Leaks
Toilet Trouble
Shower Pan Repair
Tankless Water Heaters
Traditional Water Heaters
New Fixtures Installed
Appliances Installed
Garbage Disposals Repaired Replaced
Back-flow Prevention Devices

Auger Service
Septic Tanks / Sewer Lines
Main Service Pipes
Sinks Faucets Installed
Toilet Installed
Washer Lines
Floor Drains

New Construction

Leak Detection
Water Sewer Line Location
Water Distribution Systems
Site Utilities
Leak Searches
Pipe Replacement, Water and Sewer
Water Efficiency Systems
Water Softeners Filtration Systems
Tankless Water Heater Installation and Repair
Boiler Repair Installation
Sanitary Sewer Installation Repairs
Gas System Testing, Installation Repairs
Installation and repair of water heaters
Sewers and drain cleaning
Full home repiping
Bathroom and kitchen fixture replacement and repair
Garbage disposal repair and maintenance
Clogged and slow running drains
---
Thinking of getting rid of your swimming pool? Whether you're tired of the ongoing expense, want to protect your small children from the danger of drowning, or just have something you would rather do with that space, visit Bay Area Pool Demoltion.